Joel Ohringer and Suz Gentiluomo announce the arrival of their daughter Ruby
(To navigate thumbnails, click on arrows. To view larger photo, click on the thumbnail image.)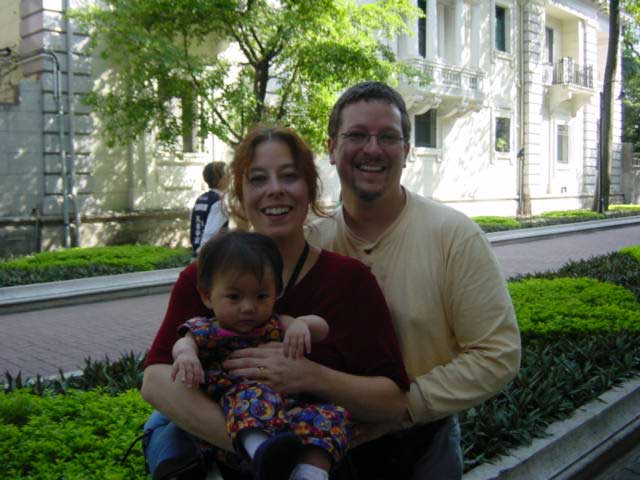 Here we are on Shamian Island, Guangzhou, near the U.S. embassy where we were to get the U.S. visa for Ruby and attend the "swearing in" ceremony.
Click Here to Read Our Letters from China